ENGRAVED STAND VANITAS
---
A mechanical artwork for your wall becomes a mechanical sculpture with this stand.
Following the successfull launch of Vanitas, and numerous client requests for the piece to be displayed as a sculptural object, L'Epée 1839 and Fiona Krüger have developed an ornate engraved stand, allowing clients to admire the surprising clock's mechanical beauty and unique decorative details up close.
The discreet stand was designed by Fiona Krüger and is produced in house at L'Epée. Visible from 360°, the back of the stand is decorated with an ornate engraving, whilst carefully placed openings allow the markings on the back of the clock to be seen.
Vanitas, the first collaboration between Fiona Krüger and L'Epée 1839, is a modern day mechanical artwork for your home.
Any questions ?Contact us
SPECIFICATIONS
DIMENSIONS & WEIGHT
35 x 19 x 12 cms
Weight: 6.6 kgs
MATERIALS
Black mat paint on brass, stainless steel screws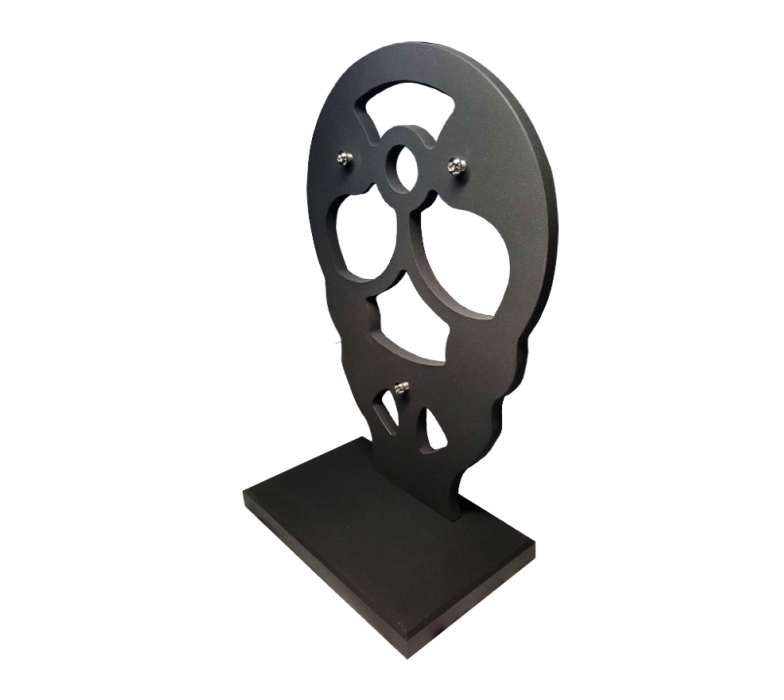 Reference
SO.7572/290
SPECIAL STAND