INTRO
---
Extracting hours and minutes
L'Epée 1839 seizes control of Planet Earth with the launch of its new kinetic timepiece: Gaz Derrick. Hours and minutes rise up from the movement and involve a new caliber that has been recently developed by the manufacturer. Whether drilling on an offshore platform or inland, Gaz Derrick boasts of 2 dials in the shape and style of gas gauges; each displays the hour and minutes.
THE STORY
---
Inspired by various types of building toys from their childhood, young talented designer Martin BOLO and L'Epée 1839 CEO Arnaud Nicolas, succeeded in creating a homogeneous and realistic structure, relying on the high-quality workmanship courtesy of L'Epée 1839's age-old expertise.
The main elements of a gas extraction platform become an example of industrial architecture, the design allowing you to quickly and easily identify the structure behind this clock. In the middle, the derrick is standing, then the pipelines, valves and pumps. Everything is protected by a harmonious and fine squared protective glass atop the black base.
The design forces you to be closer to the elements; it's true to life, but is still a thing of beauty, leaving you with the aestheticism of its lines and everything else to your imagination.... The excellent workmanship typical of L'Epée 1839 is of course present.

Any questions ?Contact us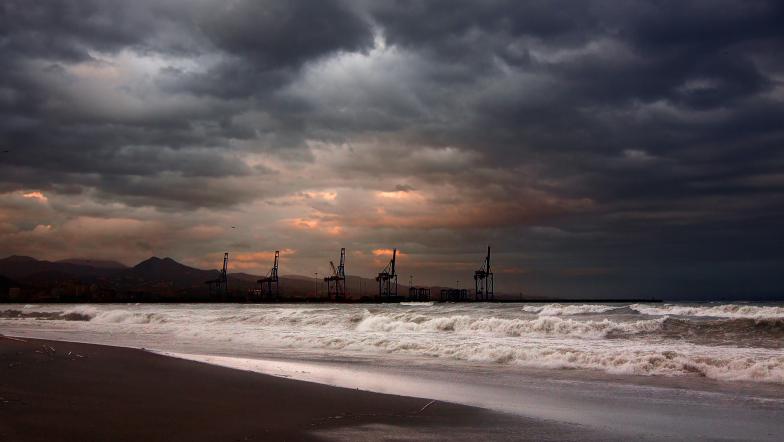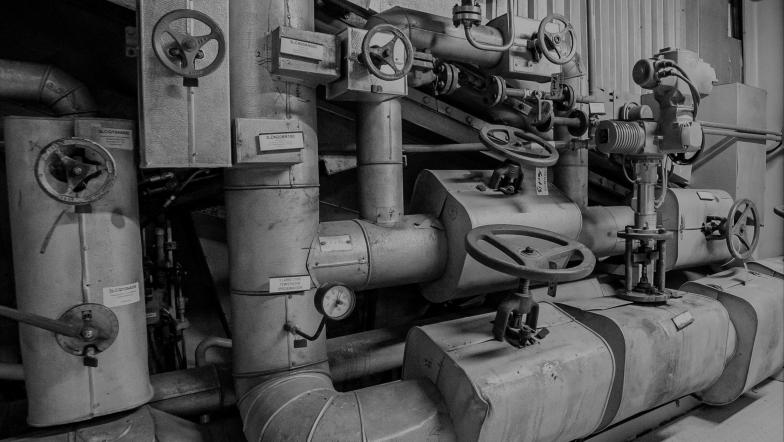 INSIGHTS
---
Reading the time as reading gage: Hours and minutes are displayed on two distinct and independent dials – somehow like a regulator - placed on top of each other, in the middle of the derrick. The similarities between the dials and true industrial gauges are such that they drive us to the command-centre of the gaz derrick. All around, there are several elements, evoking a detailed realism, that pique your curiosity: valves, pipelines, reservoirs, pumps, and even a central drilling axis. The scenery of a complete exploitation.
Similar to conventional structures, the clock mechanism is powered by the earth's energy. The power source is located in the black base that supports the various decorative elements. A careful eye will easily find the gears, escapement and the unique barrel that keeps energy. The movement allows for precise timekeeping for up to 7 days. Made up of 281 fine pieces and expertly assembled by hand, the handiwork can be admired through discreet openings at the base of the derrick.
This normally overwhelming industrial landscape is now presented in a more restricted size: 23 centimetres high with a width of 17.8 centimetres and 10 centimetres in depth.
Each week, all you have to do is to open the valve so that enough power is supplied to the clock, just as a petroleum operation manager will feed the derrick with gas. By making between 5 and 7 complete rotations, the watch will be run for the next 7 days.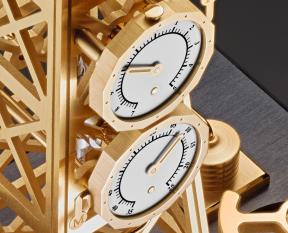 Dials designed as industrial gauges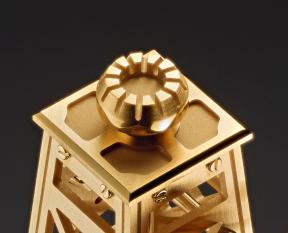 Crown to set the time
Window showing the escapement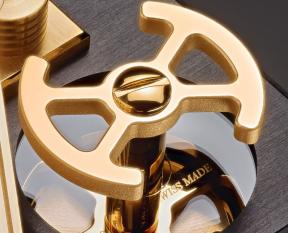 Industrial valve to wind the movement
SPECIFICATIONS
EXCLUSIVE LIMITED EDITION
Gaz Derrick is presented in two limited editions of 50 pieces per color
DESIGN & DISPLAY
Hours and minutes are displayed on two distinct and independent dials
Hours on the upper dial, minutes on the lower dial like a regulator
DIMENSIONS & WEIGHT
17.8 x 10 x 23.3 cm
Weight: 3.2 kg
MOVEMENT
Horizontal L'Epée 1839 movement designed and created in-house.
1853RV calibre – horizontal escapement
Frequency: 18'000 A/h / 2.5 Hz
Unique barrel
Incabloc protection system
Power reserve: 7-days
MATERIALS & FINISHING
Gold- or palladium-plated brass mechanism
Stainless steel and brass
Hand-polishing, sandblasting, satin-finishing
Aluminium black base
Protective mineral glass
FEATURES
Hand-wind movement via solitary valve
Time adjustment via crown above derrick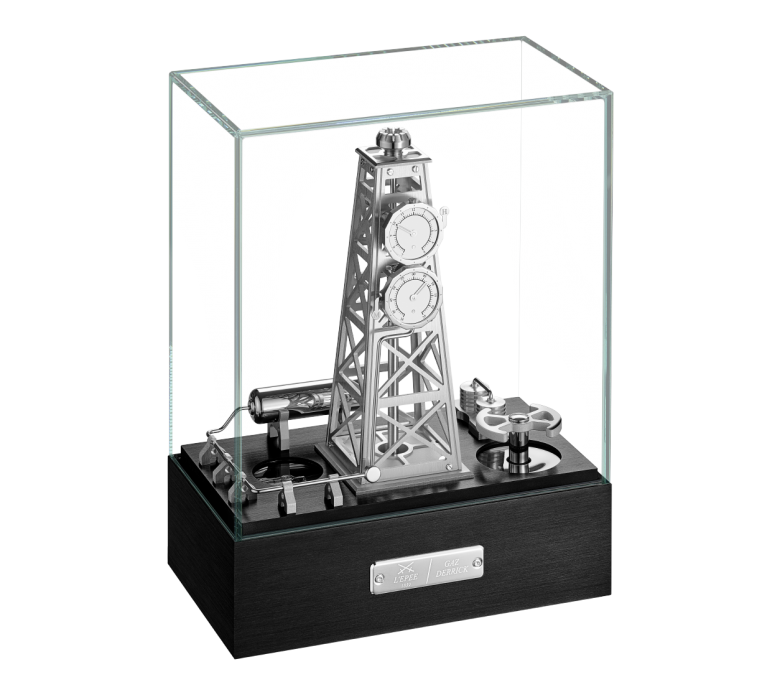 Reference
76.6007/102
Palladium-plated - Limited edition of 50 pieces
AVAILABLE Add to cart

18'200 CHF / excl. VAT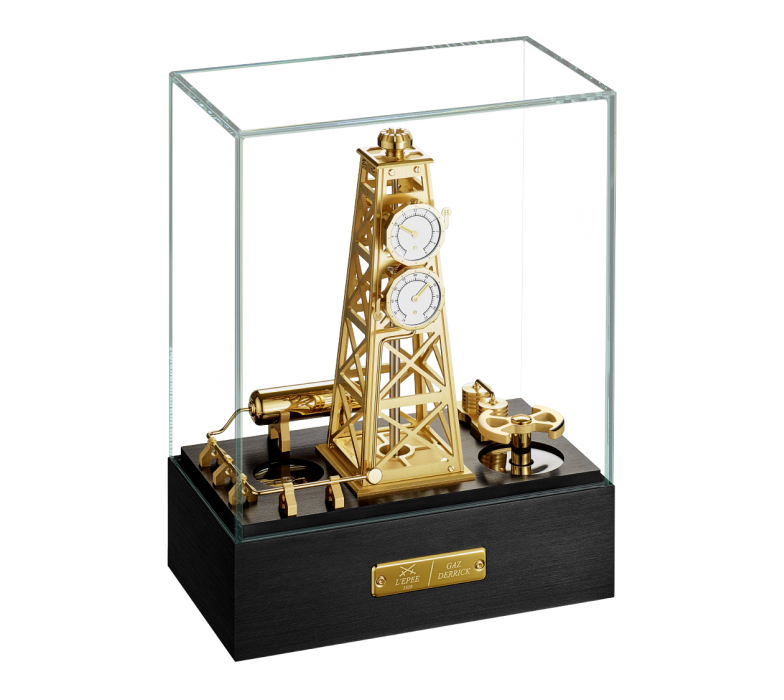 Reference
76.6007/002
Gold plated - Limited edition of 50 pieces
AVAILABLE Add to cart

18'200 CHF / excl. VAT